Prof. Abdul Rauf
Nanjing University Of Information Science &technology, China
Bio: Abdul Rauf currently working as a Foreign Professor at the School of Management Science and Engineering, Nanjing University of Information Science & Technology, Nanjing China. Abdul does research in Business Economics, Energy Economics, Environmental Economics, Stock Market Development, Tourism Economics, ICT, etc. He has published high-impact SSCI, SCI, EI and International papers in renowned journals. His research projects are based on "Belt and Road Initiative economies in diverse aspects.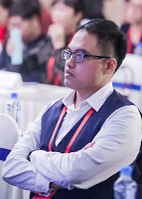 Prof. Youyu Dai
Shandong Jiaotong University, China
Prof. Vilas Gaikar
University of Mumbai, India
Bio: Dr. Vilas B. Gaikar has been associated with H(S)NC Board's, Smt. CHM. College, Ulhasnagar in the capacity of Vice-Principal & Associate Professor of Economics for Sixteen years. He has Successfully filed and received grant on the Indian as well as international patents on waste water management, Crop Monitoring and Surveillance etc. He is recipient of UGC- Travel Grant, Ministry of Human Resource Development, Govt. of India for presenting research papers in international conferences abroad and accordingly presented papers at the University of Harvard, USA (2014) and University of London, UK (2019). Dr. Vilas B. Gaikar is the member of various international organizations such as The International Health Economics Association, International Economics Development and Research Center (IEDR), International Economic Development Council (IEDC), World Economic Association etc. He has successfully completed 02 Minor Research Projects (MRP's) sanctioned by the University of Mumbai. He has also been a university recognized Ph.D. Research Guide in Economics and Business Economics. One student has submitted his Ph. D. thesis under his able guidance and five are currently registered. He has evaluated Ph.D. thesis of various Indian and foreign Universities like University of Pune, Madurai Kamaraj University and the North-West University, South Africa. He has also authored a book titled, 'Poverty Alleviation Programmes in India: A Study', by Lambert Academic Publishing, Germany (2015) as well as many books in Economics by Himalaya Publishing House, Mumbai. His areas of academic interest are Indian Economy, Banking, Poverty, Rural Development, Micro Economics, Agricultural Economics and so on.